Welcome to the National Association of Holmes Scholars Alumni (NAHSA) website. NAHSA was formed to ensure the professional development, support, and mentorship of Holmes Scholars Alumni and scholars of color to impact educational research, practice, reform, and policy. NAHSA's current membership is comprised primarily of individuals who are Holmes Scholars Alumni; however, we cordially extend membership to other individuals and organizations that are committed to the ideals of our mission and goals. We encourage others to join us as associate members in our aim to improve the education profession and P–12 schooling.
Thank You
As the current president of NAHSA, I would like to thank the board and members for their tireless and diligent support that breathes life into this organization. I would also like to recognize the efforts of those members who have nurtured many scholars during their graduate work and during their entry into the education profession in career roles as college/university faculty, P–12 teachers and administrators, educational consultants and entrepreneurs, and the like.
A Group Effort
For the mentorship of scholars and members, NAHSA collaboratively works with other national organizations such as the American Association of Colleges for Teacher Education (AACTE) and universities like the College of Charleston's School of Education, Health, and Human Performance, frequently hosting mentorship activities such as seminars during the American Educational Research Association (AERA) annual meeting. In addition, we have established ties with school districts for the professional development of P–12 teachers. In fact, the organization has conducted two annual professional development conferences for teachers in the Charleston County School District (SC). The positive results of these conferences were shared at the 14th annual Holmes Partnership Conference.
You Are Invited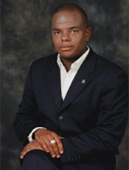 Whether you are currently a NAHSA or associate member, a scholar of color (particularly a Holmes Scholar®) or someone seeking an alliance around the ideals of our mission, we invite you to join us in our many endeavors for educational renewal. Please feel free to contact us or select and respond to one of our interactive links that best meets your needs.
Again, on behalf of NAHSA, I thank you for visiting our website, and we hope to hear from you soon.
Respectfully,
Dr. Jacob Easley II
Dr. Jacob Easley II